HERE IS THE WORLD TRADE CENTER AS IT WAS BEING BUILT IN THE EARLY 70'S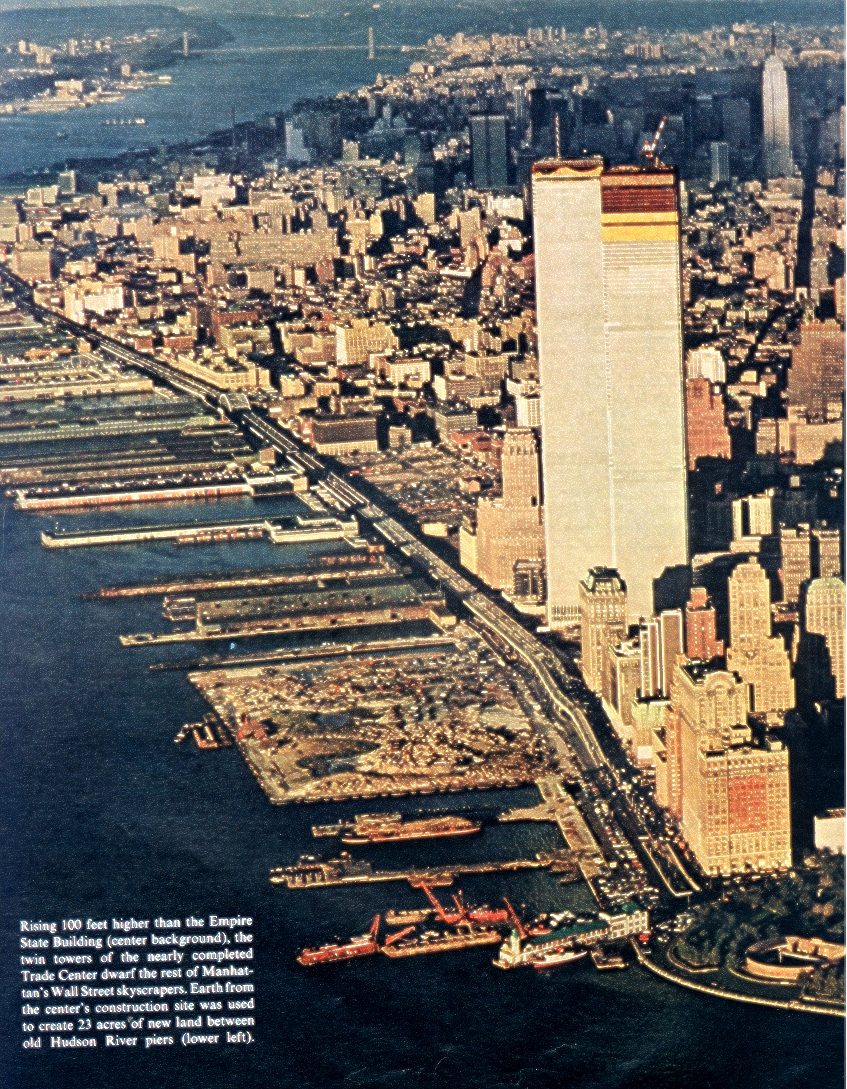 THIS IS A TWO PART PICTURE AND WAS COPIED FROM AN OLD ISSUE OF LIFE MAGAZINE DATED MARCH 31 1972.
HERE IS THE REST OF DOWNTOWN N.Y.C.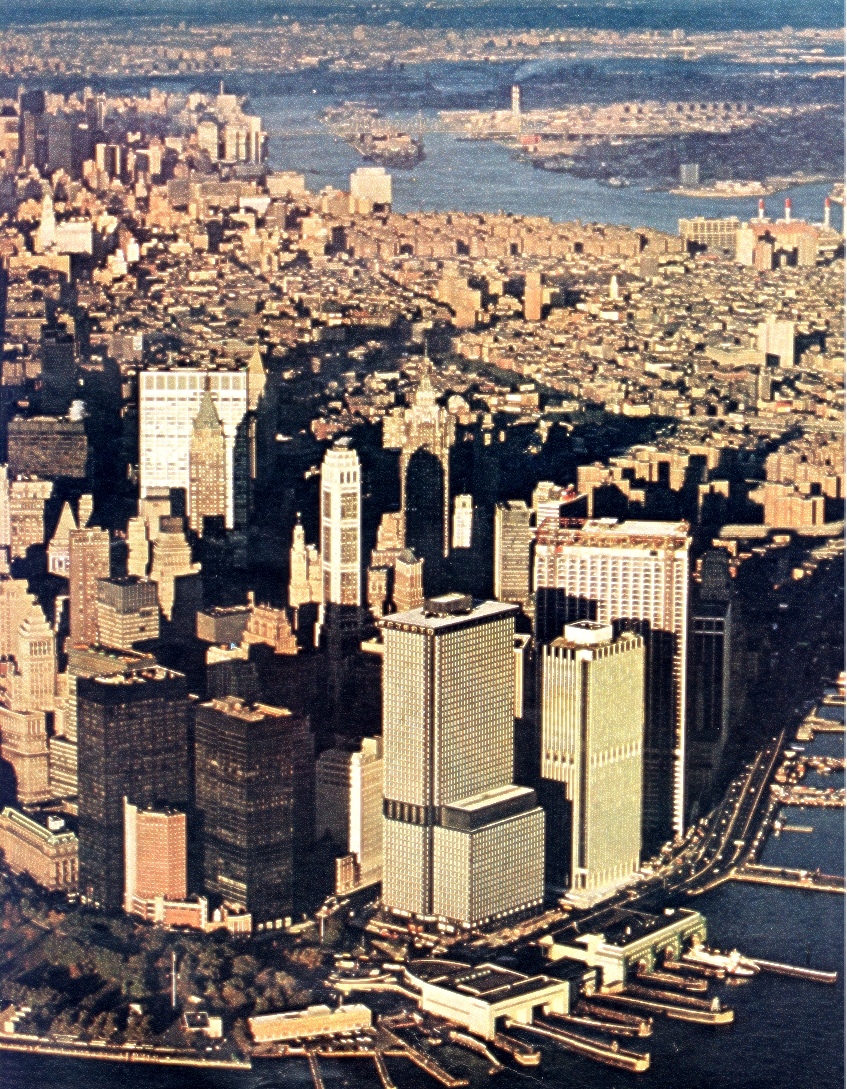 It's kind or strange to realize that years ago I worked in that black building in the foreground. It was the building they based the movie "The Towering Inferno" on. A fire broke out on the 23rd floor and spread to the 24th floor , which was law offices. It happened when there were few people in the building. In order to fix the damage they ran steel beams through the 22nd floor and up to the 26th floor. They then lifted the upper stories and gutted out the fire damaged floors and then lower it back together.
In case you wonder , yes I have been in the World Trade Center and used to stay at the Hotel Vista next to it. It always made me uncomfortable to be in the building because it stood out around it's surroundings.
For more information on the construction of the World Trade Center and causes of the collapse please go to http://www.civil.usyd.edu.au/wtc.htm