Welcome to the Vietnam page
The picture below is the view we usually had from a Charlie model slick in the Delta.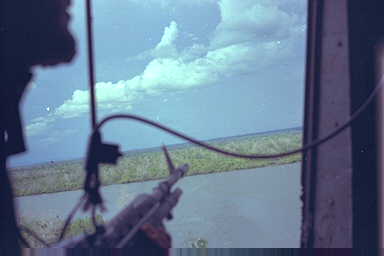 The following links will allow you to go to various sites that are related to Vietnam issues.
If you have not visited a site before the color on your screen for that line will be yellow but if you have visited that site it will be white.
HELICOPTERS AND VIETNAM
VIETNAM DATA SEARCH SITES
VIETNAM UNITS
VARIOUS VETERAN RELATED SITES
Sons and Daughters In Touch This is the web site to contact families of Vietnam Veterans.

Clickable Map of Vietnam This is done by Jim Henthorn of the 21st SOS. You just keep on clicking down into the area that you want to look at. It is graphic intensive.

The MIA facts site. This site works on myths involving the POW /MIA "STUFF". There are many people making a living off of others grief.
DATA BASES FOR VETERANS BENEFITS
RETURN TO VIETNAM PAGE