WASHINGTON D.C. TOURIST INFO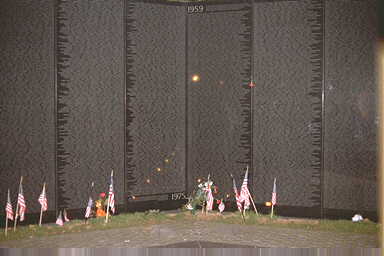 I moved into the Washington D.C. area in 1978. Back then there was not a lot to do but also there was not a lot of traffic. Be prepared to face the second worst traffic jams outside of L.A. My best advice is to get a hotel room in Northern Virginia , which saves some on the room tax, and use the subway to get around. Here is some of the links that you can use to check out the area.
Be advised that the only Metro stop near the Mall is the Smithsonian station near the "Castle" building. The rest of the Mall is a long walk away from any station. In fact the next station near the Mall is "Arlington National Cemetary".
One of the most important things I need to stress is that you should wear sneakers and plan on a lot of walking. The mid to high nineties and high humdity are the hallmarks of a Washington D.C. summer. You need plenty of sun screen , a hat and a large size refillable water bottle. If you have kids then it is just like going to Walt Disney World because they will burn out about 2:00 PM and want to stop walking.
Something that most people don't realize is the the entire Mall from the U.S. capitol to the Lincoln Memorial and over to the Jefferson Memorial is considered a National Park. I highly suggest that even if you don't visit Washington D.C. you should look at The National Park Service web site. Click on "Visit up your parks" and then "find on Map". You then pick out an area by either location or desired information. An example is I clicked on "District of Columbia" and got all of the parks in the area. You can click on it yourself to see what it shows.
Instead of spending Big bucks on a tour bus I highly suggest the Old Town Trolley and DC Ducks for a tour of DC. It is easier to take one of these tours and then decide what you want to see. This web site that has several of these sites.
Here is a good quick quick map of the MALL area of Washington D.C.
Here is the main home page for Washington.org that gives you links to many varied locations for accomidations , theathers , sports , Smithsonian , Art galleries , Area atractions and how to get from here to there plus everywhere else.
Unless you know your way around here then I highly suggest you get a mapeasy map because it shows many locations to visit and the prices for them. It is a very handy map because it shows a lot of locations that are not on the regular tourist route.
This site for the Washington Metro and will answer any questions that you may have. The subway is a great way to get around however areas like the Lincoln and Jefferson Memorials are at least a mile from the nearest stations. Actually the closest is at Arlington National on the Blue Line and you walk across the Memorial Bridge. A strong word of advice is that the minimum one way charge is $1.10 so splurge and get a round trip ticket. It is not uncommon to see crowds 40 deep standing in front of the machines at the Smithsonian stop trying to get their tickets. The cards used on the metro are like debit cards. You put a value on it and the machines calculate where you start from and end up at and deduct that amount when you exit the metro. Also it is ONE CARD per person so DAD don't throw $20.00 on one card and try to get the family through because it won't work.
This web site gives detailed information about the areas around each of the METRO rail stops. www.stationmasters.com Just click on the station "NAME" location that sparks your intrest and it will give you information on "everything" in the immediate area. You can also purchase a copy of this guide from them to carry around at www.stationmasters.com
If you are in DC for a stay of at least a week then I highly suggest a visit to Baltimore for an Orioles game or a Baltimore Ravens game. Here is the Baltimore Convention Center. You can travel between Baltimore and D.C. on MARC and also the MTA which is the subway system in Baltimore.
Here is the National Law Enforcement Officers Memorial which is located on the Red line subway in Washington D.C. at the Judiciary Square Subway stop.
If you are in town and want to visit the Smithsonian Air and Space museum. then this is the site to check out.
If you want to do some research while in town visit the National Archives. The main location has moved to Archives II which is off of Adelphi road on the University of Maryland campus. You can also do some research at the location across from the MALL. They offer a free shuttle bus to the Archives II location from the MALL archives location which is across the street from the NAVY/ARCHIVES Metro station on the yellow and green line.
The Smithsonian offers Photographic services that you may want to use. You can get photos of Washington in the seasons that you missed.
Now if your tired of the MALL then shopping may be the break that you want. Try Potomac Mills Mall which is south of Washington on I-95. They have bus service every day but Tuesday for $12.00 round trip.
For those of you that might be travelling by RV and want to be near DC but not staying in one of those Ghetto specials I highly suggest Fairfax County Campgrounds
RETURN TO MAIN PAGE