More of my pictures from Nam including Chinooks , Cobra gun ships , Smoke ships , Mortar attack damage.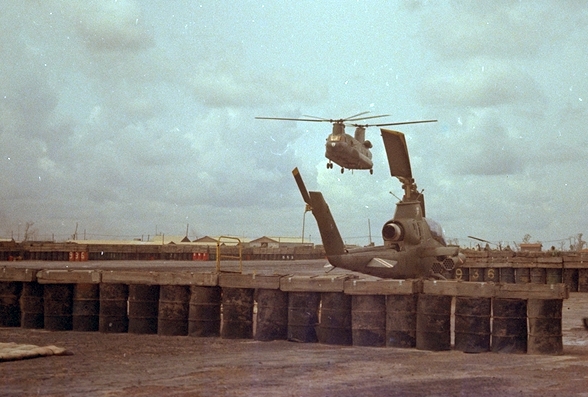 One of our Slicks had a hard landing on a paddy dike. It flew back but we found that it had to be taken to Vung Tau by a Chinook because of main frame damage.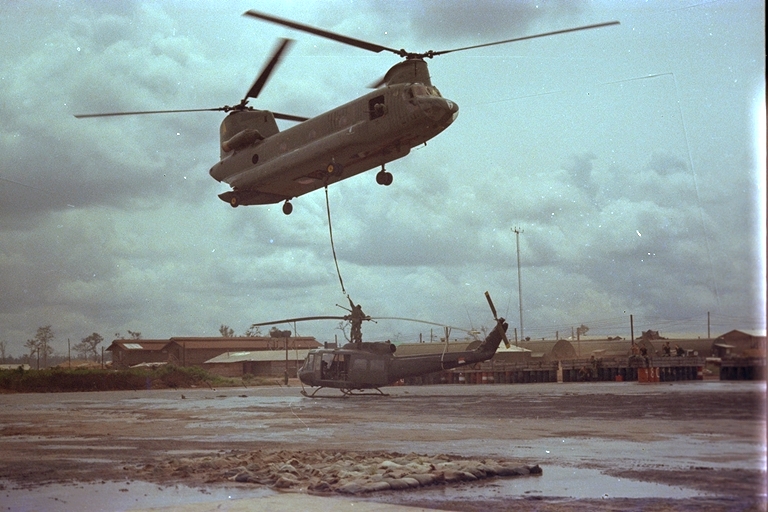 Here they are hooking up the sling to haul out the slick. This is at Bearcat.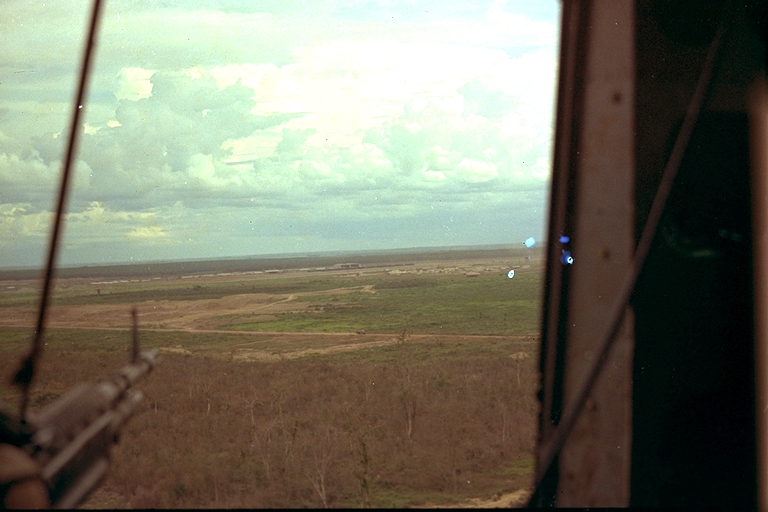 Here is the view out of a Charley model Slick with Long Than North in the distance. Most of the "Sneaky Pete" stuff operated out of Long Than North. They had guys in aircraft with no identification on them or their ship that regulary did cross border stuff.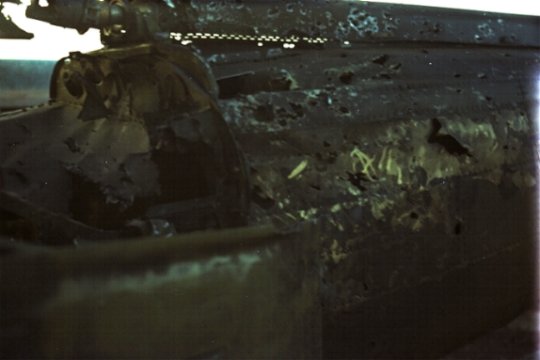 This shot and the next three are what happened after they walked 82 MM mortars up the flight line on Dong Tam ,Dec 23 68, and all were dead center on the tail booms of the ships in their reventments.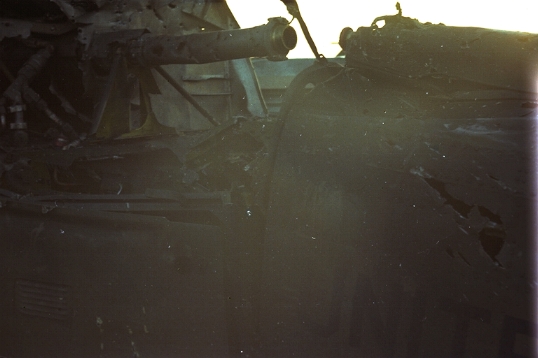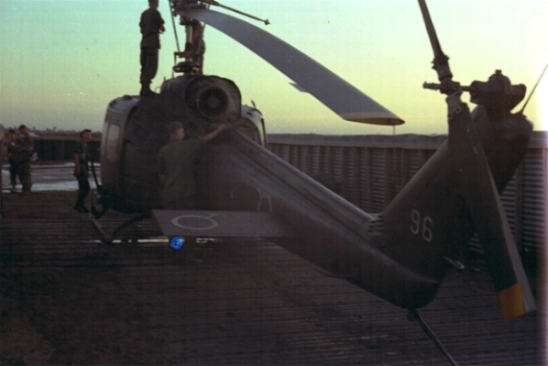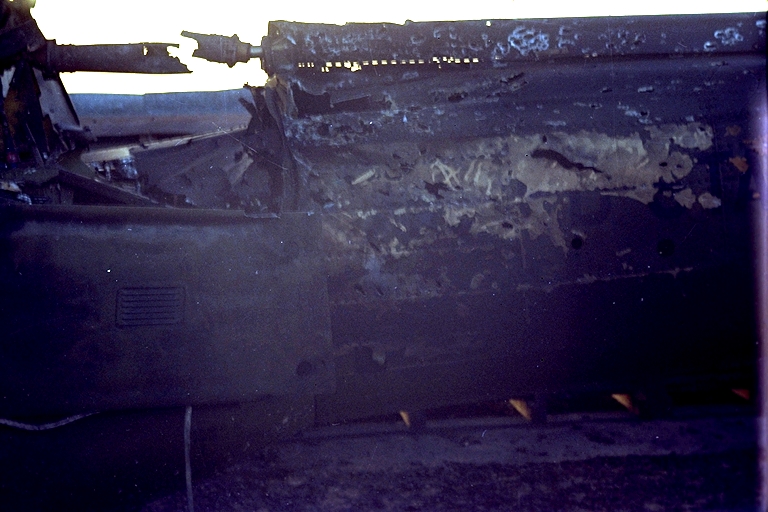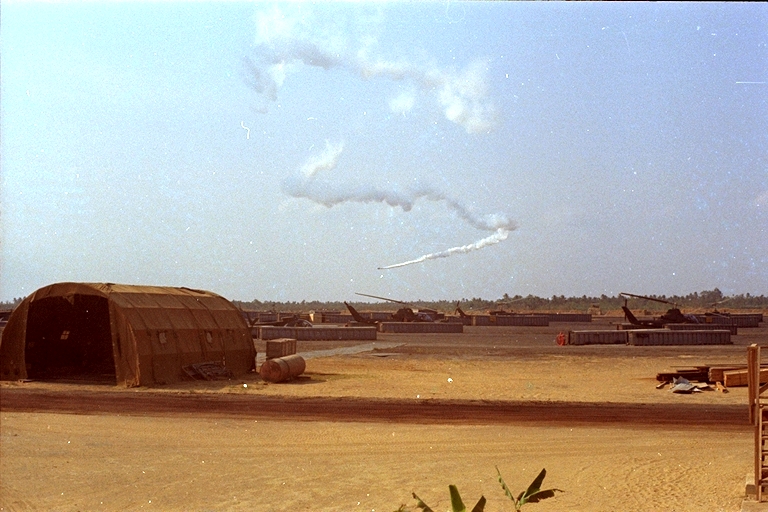 This last shot is a smoke ship playing around. We used to have a Charley model that we had a smoke generater on. It was a ring with injector nozzels on it that fit around the exhaust end of the engine. We would inject Diesel fuel into the exhaust and it would send of a cloud of smoke. The ship would then fly along a tree line at low level to obscure the vision of the NVA /VC as the troops were inserted.
Well if you like my photos or want to make some comments then let me know at cavman@lighthorse-scavenger.org

---
---