MY LEGAL RESEARCH PAGE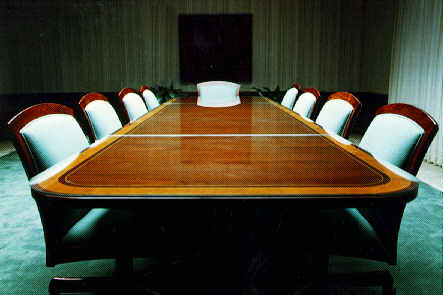 Welcome to my legal research page. Before you get to my links you may be wondering why I have this page so here is the answer.
For almost 16 1/2 years , having started in 78 , I worked for a company called ROLM. It started out in Santa Clara California as a computer company making Mil-Spec computers and then started doing phone systems. In 85 IBM bought part of the company and eventually all of the company and we then became a division of IBM. Several years later Siemens Corp bought into the company before it got full control. They now have made ROLM a division within Siemens. I spent about the first 11 1/2 years as a trouble shooter for ROLM helping the technicians in the field and went to sites to trouble shoot systems and do Beta trials. Amongst several of the sites that I did over the year was , The Wall Street Journal, the 911 systems for Baltimore and Milwaukee, University of Virginia and Virginia Tech. The funny thing is over the years I had two managers that had gone to Canada to avoid the draft and never had a troubles working for them.
They closed down the local office in a consolidation but I stayed on in the same office building while working for a different group. I went to work for the next 5 years in the trouble center. I was now one of the people that a customer gets when they called the 800 service number. I spent most of the time answering calls and assisting people over the phone. Well I was advised that after a customer tour one of the customers saw my Vietnam Helicopter Crew Members jacket. It appears they did not like Vietnam Vets and made a comment about it to management. I was then advised that while it might bother me it was good for business that customers did not find out that I was a Vietnam Veteran because it was bad for the image of the company. I was also advised that some IBM heritage managers do not like Vietnam Veterans. When I questioned that remark I was advised that the Vietnam Veteran is not a protected group under the EEOC. I was advised that they could say what ever they wanted to me and I could do nothing.
Now the trouble is I had already gone into the Veterans Administration hospital in Salem Virginia for a 28 day in house PTSD treatment program. Now before you make the usual judgement I am not an alcoholic or a drug addict. I was in fact a workaholic. The treatment program was the best thing I ever did for myself. The trouble is the company medical department wanted a letter from the doctors saying I was safe to work with the other people. Yes I am fine. In a survey conducted by the company after Siemens took full control they asked if I was a Vietnam era Veteran and if I had a disability. I answered yes to both questions. I was then asked if my Disability is over 30% and I again responded "yes".
The questions were asked because the company is a Federal Contractor and they have to comply with Office of Federal Contract Compliance. Well because I was sick, from what we now know is a form of Arthritis called FIBROMYALGIA, my doctors requested that I be allowed to work from home because of the medications they were trying on me along with my constant chronic fatigue attacks. At a Workmans comp hearing in Alexandria Virginia the manager for my department said if they let me do it then every one would want to do it so they would let no one do it. The trouble is in 1992 I had helped test and setup the phone system for Consolidated Edison in NYC to allow both the supervisors and workers to work from their house and also to comply with the Americans With Disability act. WE had it working fine and could provide a complete statistical analysis of what people were doing.
Well guess what ,even though ROLM refused to accomidate me and I was eventually fired by them because I could not go to the office, they sell this same ability to others.
Well I went to the EEOC and they gave me a Rights to Sue letter so I filed the suit against the company on my own. It took a lot of research and I am waiting to see what happens with several of the motions that are in the Fourth U.S. Circuit Court of Appeals. I did much of my research at the Fairfax County Law Library but then discovered the World Wide Web. It has helped me do my case.
---
Update on Feb 11, 1998. Today I filed an appeal in the Supreme Court of the United States. The Docket number for the case is No. 97-7874. You can get a status by dialing the Supreme Court BBS at 202/554-2570.
The Fourth Circuit has some rulings that are in conflict with rulings by the 5th and 7th U.S. Circuit Courts . The Fourth Circuit says that it is your fault that the EEOC takes a long time to produce a signed Affidavit so it moves the date forward which they claim you filed the claim. The 5th and 7th Circuit says it is the day you actually file a claim with the EEOC and it should not effect the "equitable tolling of time". It was several months after I filed a claim with the EEOC before they sent me the Affidavit to sign so I have to appeal to the Supreme Court so that they may decide which is the "Law of the Land".
The other case involves some language that the state of Virginia wrote into their state act "The Virginians with Disabilities". The Fourth Circuit reads it as an employee can not use the ADA in the state so , again the Supreme Court has to decided about the scope of State's rights over a Federal mandate.
I also have to establish a precedent for the benchmark used to figure out if a person or companies action has a mental effect upon you. Right now the courts keep citing cases where they say you have to say and do things that would offend the majority of humanity before it is bad enough to create a mental injury. Wish me luck.!
---
Update as of Oct of 98. Well I fought the good fight but the Court turned down my case so it stands as is. Since then I have now become 100% disabled per both the Veterans Administration and the Social Security Administration. I can at least say in my own mind that I carried my actions as far a possible and will now move on with my life. At least I did not just roll over and die.
---
Here is some of the links that I have come up with that allows a person to research out a case.
West Publishing is the company that publishes most of the law books that you find in the legal libraries. You can use their search program by paying a fee or do your own research at a law library. At the Fairfax County Law Library it cost $130.00 an hour to use the search program or if you manually find them you can get a nice clean print out for $8.00 a case.

The Cornell Law Library has a great data base that allows you to research out all the historic cases of the United States Supreme Court.

If you know how to use the dial up capabilities of the Hytel Network then here is the SITE that has just about any library anywhere that has this ability for you to dial in.

Emory College has an excellent facility that allows you to research by KEY WORDS cases in the different U.S. Circuit Courts. This one is set to the Fourth Circuit Court.

This site is referred to as the World Wide Law Library and is based on the University of Indiana.
This site is again Emory Law but has the cases for the Fourth U.S. Circuit Court of Appeals.

Here is a site that will give you other LINKS to law services and locations.

You can even nose around The Library of Congress without leaving home.

The Library of Congress even has links that allow you to go look at state and local governments.

Here is more research information from Indiana Law that give links to Federal Law and Government.

Here again via Indiana University is More legal links around the web.