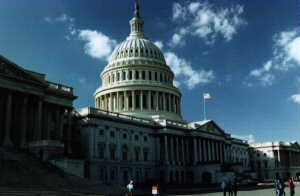 These 2 shots are of the CAPITOL but it points out some things that people don't look for. People come and go every day from the Capitol but they seldom look up. The statue on the top was recently renovated after many lightening strikes.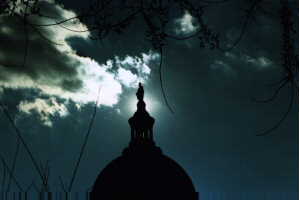 ---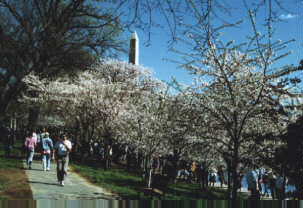 This is the best way to see the Cherry Blossom Festival . The cherry blossoms are on the trees around the entire tidal basin. It is in front of the Jefferson Memorial. Directly to the left of the walkway in the upper image is the new FDR museum. This has taken away much of the area parking.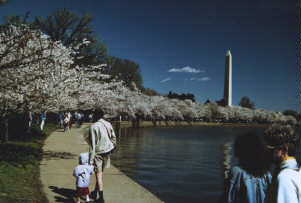 ---
If you wait long enough the shots come along. The fog was just lifting over the Seabrook N.H. nuclear power plant and it was sunset. Everyone else left saying it was not worth the wait. They have the same attitude that shows in most people's lives.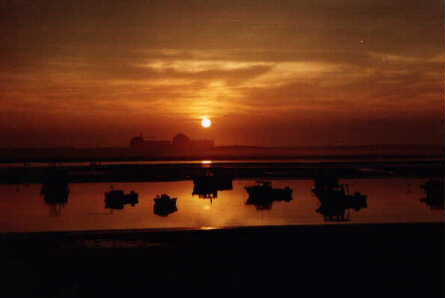 As I said before if you wait long enough you will enjoy a lot more in life. It's to bad we are in such a rush that we do not take time to enjoy life. It only takes a moment but that moment can be remembered for a life time.
---